eBay is a revolutionized e-Commerce website that all can sell and buy goods with no time and geographical limitations. Meanwhile, you can also find some items that billionaires seeking for them and they will be sold at a fabulous price. In this article, we are going to list the most expensive items eBay has sold in the whole period of its life.
52 most meritorious items according to their prices
Gigayacht
Price: $168 million
Have you heard about the Russian billionaire Roman Abramovich? The reality is, he owns the most expensive item of all time which has been sold on eBay, a 124-meter ship!!!
Gigayacht was designed by naval architect Frank Mulder and it hosts a helicopter pad, retractable glass elevator, spa, office area, jetstream swimming pool, eight guest cabins, and 10 multilevel VIP suites. Abramovich collects luxury yachts as a hobby.
Screenplay from Don Quixote Transcript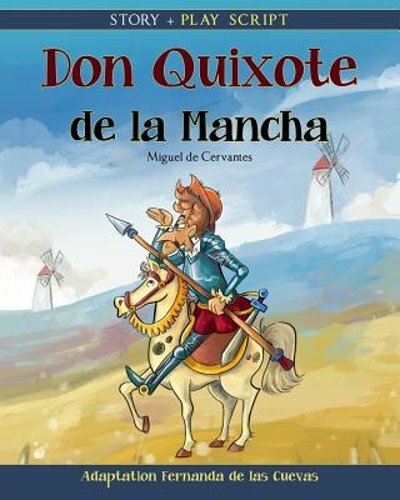 Price: $21 million
These are story documents in handwritten letters and press articles by Salvador Dali named "the fantastical saga of the Don Quixote". These writings are prepared from the logbook of Joseph Foret, which is described as "one of the greatest publishers of all the time"
Talisman of Napoleon Bonaparte
Price: $21 million
This masterpiece made from 114 precious jewels, is one of Napoleon's historic 1798 campaigns in Egypt. It seems the jewels are arranged specifically by a secret code and reflect his successful career and his love for his wife Josephine.
Antique Sword
Price: $10 million
This pair of antique swords reportedly originates from ancient China. On the swords, you can see a 1986 monochrome pen and ink drawing by artist Christopher Beau and relocates City With Flying Beings.
Artemis Smith's PteroDARKtyl
Price: $10 million
This "multimedia long-poem" was written by Artemis Smith, recognized as the founder of the 1950s' Unisex Movement. This feat is described on the site as a "9-panel serial tapestry."
Ancient Chinese Book
Price: $8,888,888
An ancient Sutra book is a collection of aphorisms in the form of a manual. It is written in the era of the Yongle Emperor (1402-1424). An anonymous bidder bought the book near 9 million dollars.
Hooranky Bae Digital & Acrylic Art
Price: $7,673,000
The works of Hooranky Bae are described as belonging to "abstract expressionism and the dramatic contrast of non-figurative strange shape and coloring". The title "hoo202002260208" gives us the exact date and time of production in Arabic.
Brexit 50p Coin
Price: $7.2 million
This extremely rare coin dated January 2020 reads: "Brexit Peace, Prosperity and Friendship With All Nations."
Gulfstream II
Price: $4.9 million
Personal jets are expensive but one of them, named "Gulfstream II", was sold for 4.9 million dollars on eBay. The aircraft was offered by Texas-based Tyler Jet and it includes luxury facilities for 12 passengers. At that time, it was the most expensive purchase on eBay.
Lunch with Warren Buffett
Price: $2.6 million
Warren Buffet is one of the richest men on the planet and of course, time is really "gold" for him. Any rich person wishes to spend even one minute with him to pick his brain and gain any advice on where to put their money. In 2010, a bidder take the opportunity and spent $2.6 million to have lunch with Buffet in New York. Buffet has earned more than $25 million via these lunch auctions.
The town of Albert, TX
Price: $2.5 million
The little town of Albert, with just five residents, has a hoary history and functioned as a stop on the Fredericksburg-Blanco stage route. The former owner, Bobby Cave, has made 2.5 million dollars from selling it on eBay in 2003.
House with a war-proof bunker
Price: $2.1 million
This seems strange but when you are living in the cold war era, sometimes it is an obligation. Realtors Bruce Francisco and Gregory Gibbons understood this reality and prepared a property in the Adirondack Mountains that was a former missile silo base and made a luxurious house. Now, this cylindrical house has been sold for 2.1 million dollars on eBay.
The Town of bridgeville, CA
Price: $1.77 million
Real estate is a popular category on eBay. This private town is Bridgeville in California and it is spread over 83 acres and it has eight houses, a café, a post office, and 30 residents. The Lapple family decided to buy the item. The point is, this town again went up for sale as the buyer named Krall wished to dispose of it.
Ferrari Dino 2.4
Price: $1.38 million
One of the lovely supercars finished in Rosso Corsa with crema leather. For advertising the car, eBay wrote "The car was originally a dream of the young Dino [Enzo Ferrari's son], who put the idea of Ferrari producing a V6 car to his father."
Bentley S1 Continental Fastback
Price: $1.38 million
Another nostalgic car with a 4.9L straight six-cylinder engine, 4-speed automatic gearbox, Smiths Dash Clocks, adjustable sun visor with tinted inserts, and de-mist function. The bold presence of the car is accentuated by its spotless chrome grille while at the rear you can find more chrome works around the iconic Bentley emblem. The interior seats are in grey leather and very comfortable.
Farmhouse villa cottage in Algarve
Price: $1,166,100
This beautiful cottage is located at Santa Clara dam on the border of Algarve and Alentejo. It has direct access to the lake so it is a big opportunity for fishing. Furthermore, it benefits from solar energy and spring water supply.
Honus Wagner Baseball Card
Price: $1.1 million
Baseball cards are very popular among collectors and the rare Honus Wagner card went for $1.1 million in 2000. Honus Wagner was against smoking so he dissociated himself with the American Tobacco company so they produced only 200 of these cards. Baseball fan Brian Seigel bought this card with 1.1 million dollars.
McLaren Senna V8 S-A
Price: $1.1 million
We have another beautiful car on our list. The stunning and super-rare McLaren Senna is the elite manufacturer's latest addition to its Ultimate Series. Some of its fabulous features are; MSO defined black exterior paint, Bowers & Wilkins sound system, gorilla glass door lower panel, and 6 point harness in blue.
Ferrari Enzo
Price: $1 million
Just to know, only 399 Ferrari Enzo has made, which can be a candidate for rich car collectors. In 2004, one of these cars went up for sale on eBay and attracted bids from automobile aficionados. A Swiss gentleman won the prize by shelling out $1 million. Many experts estimate that this amount is less and that the price of the car will continue to rise in the coming years.
All Star Comics #8
Price: $936,000
A magazine originally sold for only $0.10 in 1941, was sold in 2017 for a staggering $936,223. All-Star Comics #8 is notable because it contains the first appearance of Wonder Woman, as well as her origin story. It has the highest Certified Guaranty Company-graded copy of this issue known.
Vintage Dutch Gum #67 Superman Batman DC Comic
Price: $700,000
This is one of the 1968 Dutch Gum #67 Superman/Batman strip with a white number in a black square and graded PSA 10. In eBay's advert, you can read: "As rare as rare can be. Vintage cards keep skyrocketing in value and there are no signs of it slowing down anytime soon. A great item for any collection."
$1 U.S. 1975 Postage Stamp
Price: $600,000
Stamp collecting is one of the trending hobbies, no matter in the 1980s or 21st century. This stamp has only 90 copies in the world and is known by philatelists as the CIA Invert. To be honest, very few stamps can be considered true investments, the CIA invert is one of them!
Shoeless Joe Jackson`s Baseball Bat
Price: $577,610
Shoeless Joe Jackson is one of the legends of American baseball. he got his nickname when he once played without.
In 1919, he courted controversy when he was accused of throwing that year's World Series to receive a bribe. In 2001, his nephew put up his Black Betsy bat for sale on eBay.
Les Paul Signed Baseball JSA Certified
Price: $499,000
This ball was signed at New York's Iridium Jazz Club only a few months before Les Paul died. After the signing, he stated, "Well that makes two".
Marilyn Monroe Gentlemen Prefer Blondes Movie Worn Jewelry Set
Price: $415,000
This is a great chance to gain costume jewelry worn by actress Marilyn Monroe in the classic movie Gentlemen Prefer Blondes. It also has a bracelet and earrings in a gilt metal setting.
Elvis Presley's Baby Grand Piano
Price: $375,190
On the 40th anniversary of the "King" Elvis Presley, his 1912 Wm. Knab & Co.'s white baby grand piano was sold in 2017 on eBay. The piano has been played and recorded by musical legends, starting with Duke Ellington in the 1930s until Elvis purchased it in 1957. A portion of the profit was donated to benefit the Starkey Hearing Foundation, which provides hearing aids to children worldwide.
Cæremoniale Episcoporum Antique Rare Book
Price: $318,816
The Cæremoniale Episcoporum (Ceremonial of Bishops) belonged to Padre Pio, a man-made famous for being a Catholic saint is about Church services to be performed by the Bishops of the Latin Rite of the Roman Catholic Church.
Ian Usher`s "Life"
Price: $309,292
Have you ever tried to sell your life whatever on eBay? Well, Ian Usher, a travel enthusiast, did just that and made $309k. He was struck by a mid-life crisis and therefore took the inspired decision to put up his life for sale. The money he got brings a new wave of energy to his life. After that, he got the power to travel to many places and even writing two books.
Michael Jordan Upper Deck 22 KT Gold 23 Nights – Complete Set
Price: $250,000
This mint condition set has the album, original inserts with a history background, and all cards in the collection, and original boxes. eBay has stated some of the cards are less than 2000 all over the world.
Black Lotus Magic Card
Price: $250,000
Earlier in 2020, the most expensive Magic: The Gathering card ever was sold on eBay. It was the very first printing of Magic cards ever made. The card has also received the highest possible grading from Professional Sports Authenticator (PSA 10). The last similar sale on eBay was for a PSA 9.5 Black Lotus, with the price of $200,000.
Leica MP #143 & matching P143 chassis
Price: $245,000
This is the Leica MP original black paint camera and is incredibly rare, with only a handful of black paint examples ever sold on the open market.
18th Century German Occult Book
Price: $220,000
One of the oldest and scarce books you can find these days. Written by Georg Adam Keyser in 1786, relates to the hermetic arts, alchemy, and the occult. As eBay stated, the work is incomplete and one of the volumes has been missed.
The Book of the Horse by S.Sidney
Price: $207,940
The first edition of this is believed to be an original 1880 copy. It is described on eBay as a "fantastic and extremely rare opportunity to acquire this exceedingly scarce superbly illustrated huge first edition first printing antiquarian book on Horses that should not be passed by."
Sgt. Peppers Lonely Hearts Club Band LP
Price: $200,000
This item has a special story for itself. In December of 1967, a special Christmas party was held at Capitol Records in Hollywood. The biggest selling album of 1967 was The Beatles Sgt. Pepper. To commemorate, Capitol took photos of many of the sales reps and executives who helped make the LP the biggest seller of the year. They took those photos and created a new cover slick for the "Sgt. Pepper" LP using the sales reps. Now, it is only 100 or fewer of these covers worldwide.
Howard Stern Fartman Costume
Price: $175,000
One of the unusual costumes billed as a "quintessential piece of Howard Stern memorabilia." eBay has stated on the listing: "If you are a Howard Stern fan then you know exactly what you are looking at."
The Beatles Autographed 'Please Please Me' 1963
Price: $155,000
This one of the rare record autographed copies of The Beatles single Please Please Me. Made in 1963, with signed beautifully and boldly on the back cover in black felt tip pen by John Lennon, Paul McCartney who added "all the best!" and a caricature, and Ringo Starr who added, "To Dave Best Wishes from the Beatles."
Accutech Apparel Autobagger Dynamic Automated System
Price: $125,000
This high-tech machine made by Accutech is used for processing linens and shoes. According to the listings, The robotic armed auto bagger is fully automated and is also capable of printing invoices and invoice labels.
12 English 19th C Juvenile Carousel Galloper Horses by Anderson
Price: $100,000
A masterpiece from the 19th century, this beautiful set has had sympathetic repairs and has all the historic layers of paint up until the 20th century.
Barbie Ken Error Doll
Price: $100,000
This attractive set includes Barbie's crush, Ken, with a beard along and a kiss mark on his cheek. The seller wrote: "I have searched the internet and have not found another one like it."
The Illustrated London News
Price: $75,000
One of the influential Victorian periodical The Illustrated London News, featuring "highly desirable folding plates and illustrations and covering some of the most important events of the nineteenth century."
"Star Wars" Stormtrooper Prop
Price: $41,500
It is a rare opportunity to achieve an original production promotional Stormtrooper helmet made for the 1977 George Lucas classic Star Wars. The helmet is 80% raw and only has the mouth section and lower center section painted black.
Smart Keys Touchscreen Keyboard Laptop Patent
Price: $40,000
Would you like to have a biometric keyboard screen with a flat-screen laptop system? This laptop was designed in 2006 with a traditional keyboard layout and introduced a tablet-like design for the keys.
Vintage Cabbage Patch Kid Doll
Price: $30,000
Most cabbage Patch dolls were sold with a machine stamp on the left cheek of the rear of the doll. the rarest of these dolls were reportedly hand-signed by Xavier Roberts. The seller wrote: "It has taken me years to muster up the courage to list this precious, little guy."
Michael Jordan Muhammed Ali Tiger Woods Signed Display
Price: $30,000
This is billed as a "huge Michael Jordan Muhammed Ali and Tiger Woods signed and framed lithograph authenticated by UDA Upper Deck."
Alaskan Inuit Doll
Price: $28,000
Before Alaska became part of the U.S., this native from the Inuit Tribe has been made. It is said to date back to 1840.
The seller of this item wrote: "This came from a very reputable collector that owned a highly important collection of ancient, prehistoric, and antique artifacts."
Intel Xeon Platinum 8180 384GB RAam Data Storage
Price: $26,600
According to the listing, this workstation has a second CPU Riser Board, integrated Intel I219LM and Intel X722 controller, a dual Intel Xeon Platinum 8180 2.50GHz 28-Core, and 384GB DDR4 RAM.
Muhammad Ali Pinball Machine
Price: $25,000
Described as "fully working, beautiful perfect cabinet and playfield and comes with a warranty." Only 3000 of these Pinbal Machines have been made and as a heart fan of Mohammad Ali, it can be very precious.
Instrument Once Owned By Prince
Price: $24,000
This is a four-stringed bespoke instrument that is said to have once been owned by the late musical icon Prince. A very special item used as a film prop and as a part of rich American Hollywood history.
Beatles Pinball Machine
Price: $21,000
This is a handsome 1967 original pinball machine created to honor legendary English rock band The Beatles. The whole machine remains new; None of the wires have been chopped about.
P1 Predator Mask
Price: $14,000
This is said to be an original pull of the P1 Predator mask complete with bio helmet. It was used as a reference for the production of the Predators used in the famous short film Batman Dead End.
Fistful of Dollars Movie Poster
Price: $10,000
Have you seen this dramatic movie? This rare U.S. Advance Style B poster was created to promote Sergio Leone's classic Spaghetti Western Fistful of Dollars. The actual size is 28 1.4 x 42 inches including the linen-backing.
Stars Wars: Episode IV poster
Price: $10,000
This Stars Wars: Episode IV poster is signed by cast members George Lucas, Harrison Ford, Mark Tamil, Carrie Fisher, and Dave Prowse. This item would make a great addition to any collection.
Conclusion
eBay is one of the pioneers of online commerce and this site empowers lay individuals to buy, sell, and trade items online. You can find many items classified from the most cut-rate products to the most sumptuous ones here. So try to find your best!!!